From printing and scanning to copying and faxing, the HP OfficeJet Pro 8022e can fill many roles effectively and efficiently. With the HP+ printing solution included alongside a variety of special quality-of-life features, this wireless smart printer can work even harder to meet your demands, as well as that of your business.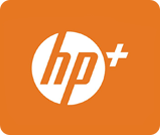 HP+ Printing
The OfficeJet Pro 8022e distinguishes itself from its 8022 counterpart by being eligible for HP+, an innovative printing solution that is compatible with the official HP Smart app. HP+ products have a warranty of two years compared to the normal one year, alongside a six-month trial of HP Instant Ink – which can deliver ink or toner straight to your door before you even run out.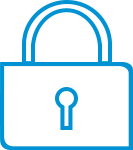 Security features
On top of this, HP+ comes with several features that help keep you and your work safe. Smart Security settings allow for full protection from malware, while a connected cloud service ensures that your work is kept safe from any internet outages. Also, the new Private Pickup mode means that your documents are only released once you get to the printer.
High quality, high speed
One of the 8022e's many gifts is the Print Enhanced mode, which boasts up to 4,800 x 1,200 dots per inch, allowing for a crisp, higher quality image. The 8022e does not fall behind in speed either, with a rate of up to 10 pages per minute in colour, and 20 pages per minute in monochrome.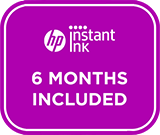 6 months of Instant Ink Included with HP+*
After 6 months, a monthly fee will be charged automatically unless cancelled. Thanks to Instant Ink with HP+, you can save up to 70% on original HP ink. Cartridges are automatically ordered by your printer when you are running low and delivered to your door. Plans start from £0.99 per month for 10 pages. *Requires Instant Ink registration within 7 days of setting up the printer.