The ECOSYS M4132idn multi-function laser printer from Kyocera offers users the option to print, scan and copy in one intelligently-crafted package. Ideal for use at a home office or for business use, this device is versatile, easy to use and creates high quality prints.
Simplicity
The Kyocera ECOSYS M4132idn has been designed with ease of use in mind, which is why the device has a built-in full colour touch-screen panel which comes with wizard-style navigation to make operation as simple as possible. With minimal installation requirements and its simple operating system, you can get the high quality prints you need without any of the unnecessary complexity seen in off-brand printers.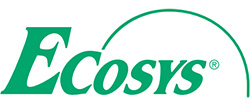 Eco-friendly
With the Kyocera ECOSYS M4132idn, you can cut down on your carbon footprint using the printer's energy saving function, which will not only use less power but will save you money on your electricity bills in the process. The printer's automatic double sided printing function will also enable users to cut down on the paper usage and costs. The printer has been built with long-life components, which gives the device a reliability, durability and efficiency that is unprecedented.
Faster, high quality printing
The M4132idn allows users to cut down on wasted time stood by the printer, as users can print up 32 pages of A4 or 17 pages of A3 per minute. With the high powered HyPAS solution platform on the ECOSYS M4132idn, users are also offered the opportunity to customise their prints quickly and easily.
Versatility
The ECOSYS M4132idn is a multi-function printer, which means you can save space, time and money with just one device. The highly productive machine is capable of providing users with professional print, colour scan, fax and copy. Compatible with both PC and Mac computers, this printer is versatile and adaptable.